Back to all news
Elmira McDonald's hosts "Coffee with a Cop"
By Spectrum News
Original article HERE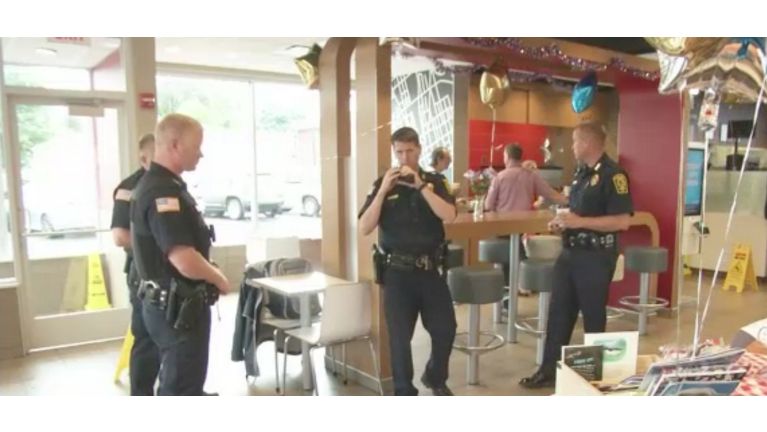 Families got a chance to grab some breakfast with Elmira police officers.
The McDonald's on North Main Street held a "coffee with a cop" event Wednesday. Officers could get a free small cup of coffee, and chat with visiting neighbors.
"It gives us an opportunity to have the community come and to share time with us, that's a positive experience, and it also gives them in the community an opportunity to know that we are just normal people and we all have, we share the same goals and the same interests in making this a better place and a safer place," said Elmira Police Chief Joseph Kane.
Children who were there also enjoyed coloring activities and cookies.