Back to all news
Cove police host first 'Cone with a Cop' event
By Felisa Cárdenas, Cove Herald
Original article HERE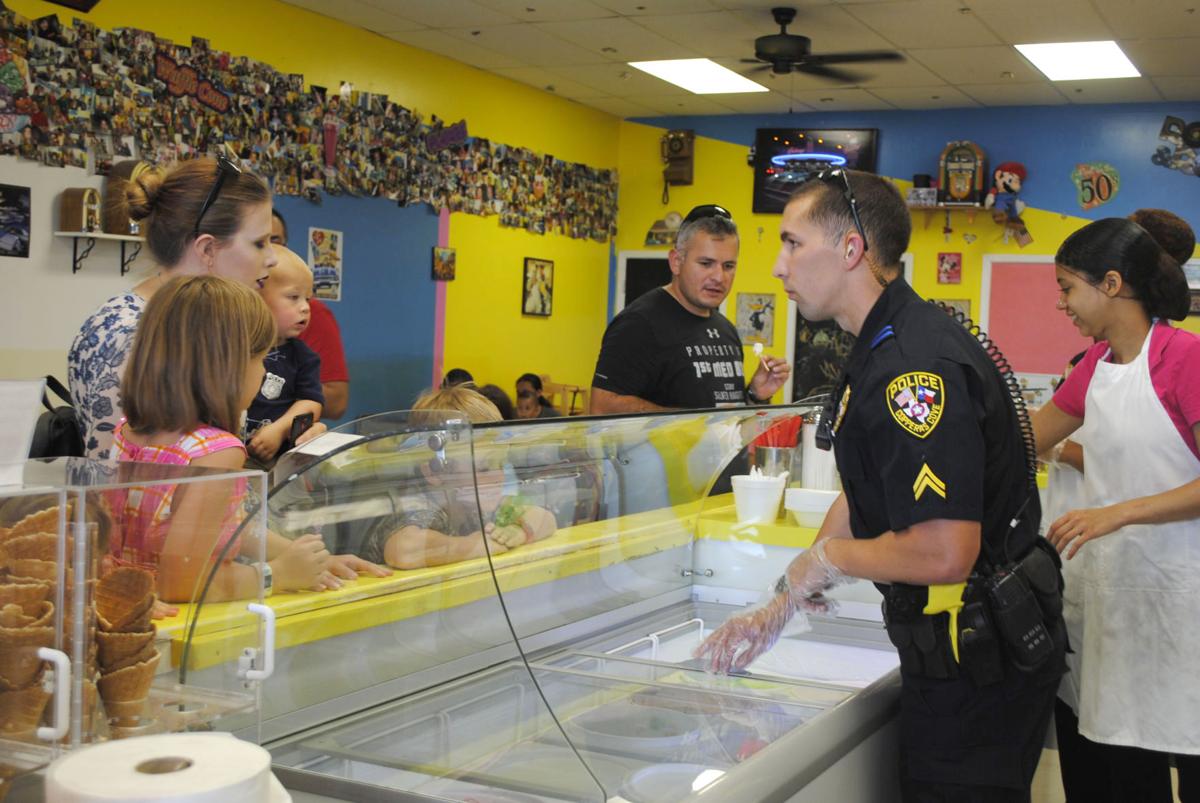 The Copperas Cove Police Department held the first "Cone with a Cop" community event Saturday at Waffle Cone Ice Cream Shop.
The event was open to the public, and children younger than the age of 12 got free ice cream from Waffle Cone. Parents also had the opportunity to register or update their children for "kiddo identification" cards.
After the success of "Coffee with a Cop," the police department looked for a way to connect with the children of the community.
"A lot of the times, we're out on calls. We don't have time to sit there and talk to them," said Sgt. Kevin Miller of the Copperas Cove Police Department. "So we decided, 'let's just do an event for kids.'"
Children were able to interact with local police officers who answered questions, gave tours of three patrol cars and even served the ice cream.
The identification cards have the child's photo and indentifying information, such as height and weight.
Parents can use these cards in the event their child goes missing.
As a small business looking for ways to give back to the community, Waffle Cone was willing to host the event when the Cove PD reached out.
"I believe that this is a great venue for families to come out here and engage with the police department," said John Hayes, owner of Waffle Cone. "If we float free ice cream once a year or twice a year, it's not that bad for us and we're getting people we've never had before."
The department hopes to host more "Cone with a Cop" days in the future in order to continue connecting with the youth of the community.