Back to all news
Young fan dresses the part for Coffee With A Cop
By Annie Chamley Eveland, Union-Bulletin
Original article HERE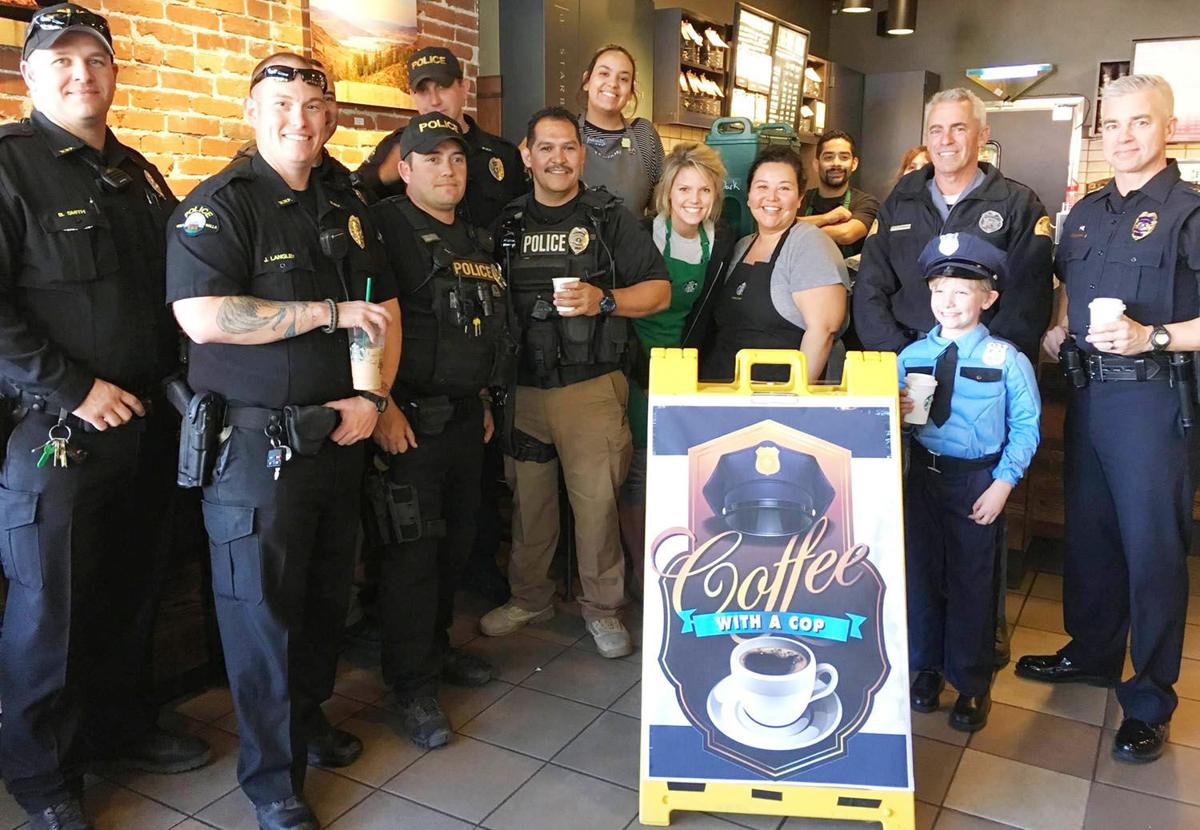 Coffee With A Cop, a social movement first served up in March 2011 by the Hawthorne (Calif.) Police Department, is gaining ground(s) in the Walla Walla Valley. The most recent opportunity to schmooze took place on Oct. 4 at Starbucks on Main Street, and drew a young fan who dressed for the occasion.
Emery Rasmussen put on an awesome police officer uniform replete with upper body muscles, hat, tie and badge to meet his law enforcement heroes.
"The event was great, with lots of great conversation between officers and community members," said Walla Walla PoliceAdministrative Sgt. Kevin Braman.
Starbucks provided the coffee and cookies at no charge, Kevin said.
Since the event is designed to give law enforcement a better idea about the needs and concerns of residents here, Kevin said they are looking into hosting one at an area high school to meet with students.
Officers from the Walla Walla and College Place Police departmentsand a Washington State Patrol trooper attended the most recent klatch downtown.
The community outreach effort started by the WWPD on Feb. 17, 2016, had its first gathering at the Walla Walla Housing Authority Gym, 501 Cayuse St. The successful event had a turnout of 50 from the community.
Another such event in which their aim is to build relationships one cup at a time, the officers attempted to meet residents at the McDonald's on Ninth Avenue. However, with so many law enforcement vehicles in the parking lot, most customers helped set a record for drive-through sales. Signage and other communication should let passers-by know the coast is clear to head on in and chat with the group.
There have been more than 10,000 such events hosted in all 50 states and in four countries.