Back to all news
WPD aims to improve community relations
By Jelani Gibson, Weatherford Democrat
Original article HERE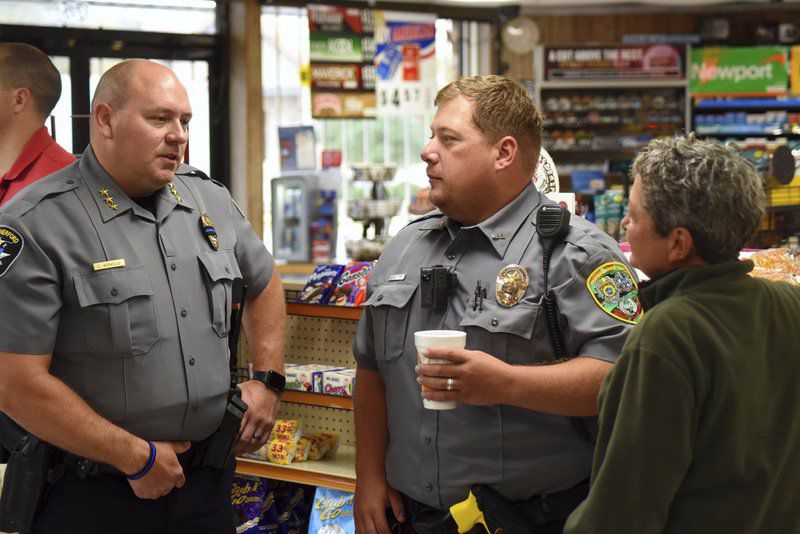 The Weatherford Police Department is attempting increase community relations and trust in the area one coffee cup at a time.
While the hot and favorite beverage may be seen as a mainstay of cop culture, WPD police chief Lance Arnold is using a program known as Coffee With a Cop as a form of community policing.
Tuesday morning, Arnold and other police officers were present at Handy Place, located on the corner of N. Main Street and Fourth Street, for the second monthly event.
"We're just available… When they come in, we explain why we're here and what we're here for," Arnold said. "We start off with just small talk conversation and we'll work in, 'Hey, is there anything going on in your neighborhood that we need to know about or that you want to share with us… are there traffic issues where you live, what kind of issues are you seeing and what things are you concerned about?'" he said.
The Coffee With a Cop program was started in Hawthorne, Calif. in 2011 and has also expanded to areas outside the U.S. including Africa, Europe, Canada and Australia, according to the official program's website.
Arnold wants to use the event to help WPD be perceived as more approachable.
"We have to address the perceptions too, we want people to feel safe and to trust and know that we're here for them," he said.
Getting through to those who may not trust the police is about relationship building, Arnold said.
"I think it's about establishing relationships with people and us putting our foot forward," he said. "Not being reactive or waiting for people to necessarily come to us, but being available for people. Weatherford is a tremendous community. They support law enforcement, but not everyone may feel that way, so I think this gives people an opportunity to see that we're just normal people.
"We're not here looking for people to do something wrong or anything like that," Arnold continued. "We're available just to have a conversation, and I think all of that relationship with the community begins with just a simple conversation. That's really what Coffee With a Cop does."