Back to all news
Temple cops meet residents for coffee
By Deborah McKeon, Temple Daily Telegram
Original article HERE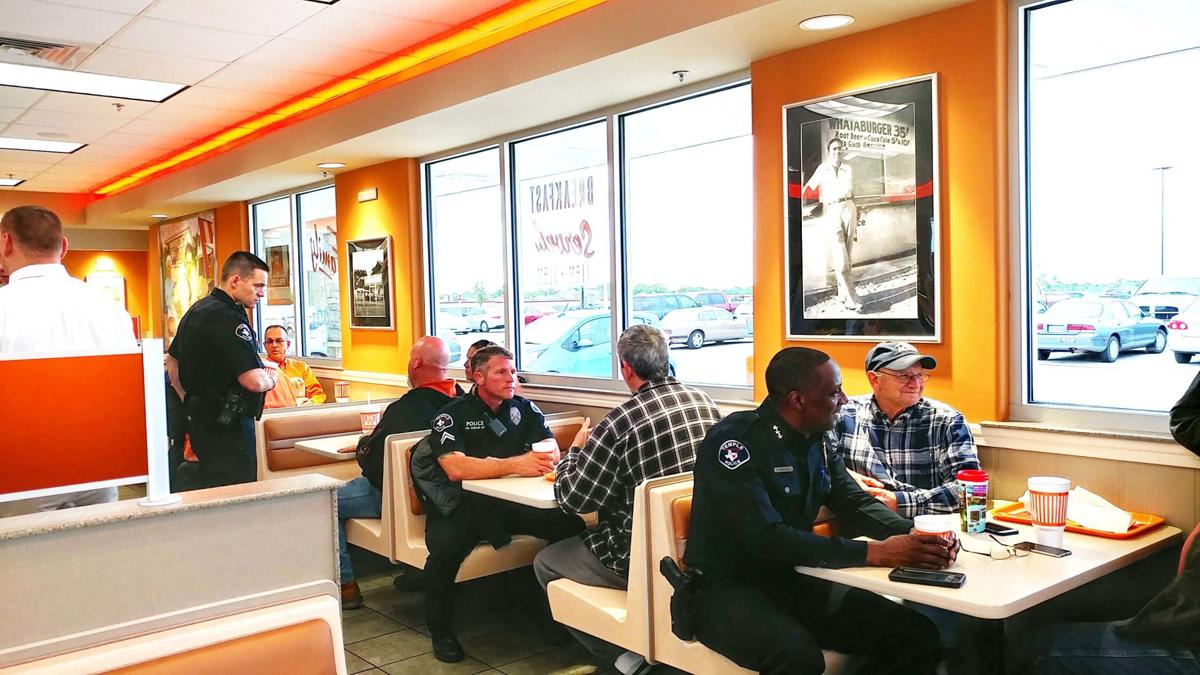 A room full of friendly Temple Police officers welcomed area residents as they walked into Whataburger Thursday morning for Coffee with a Cop.
The residents appeared to enjoy the opportunities for one-on-one conversations and the special service they received, as some officers carried food orders to the tables and delivered it with smiles.
Other officers enjoyed the time to share laughs and stories with each other — an oasis away from the sometimes stressful things that happen in the streets of Temple.
Deputy Chief Jeff Clark sat and shared his thoughts with the Telegram while he drank his coffee.
The main topic of conversation was juveniles and the part some of them have played in Temple's violent crimes. Clark shared how he'd raised his daughter, and talk centered on the challenges today's parents — many of them single — have.
Police Chief Floyd Mitchell sat down for a couple of minutes and talked about how much he'd enjoyed his earlier conversation with a couple of men while they drank their morning coffee.
Thursday's Coffee with a Cop wasn't the first one for Temple Police Department and it won't be the last. The next one should be scheduled within the next four or five months, Mitchell said.