Back to all news
Talking shop with officers at 'Coffee with a Cop'
By Jessica Duerstine, The Star Democrat
Original article HERE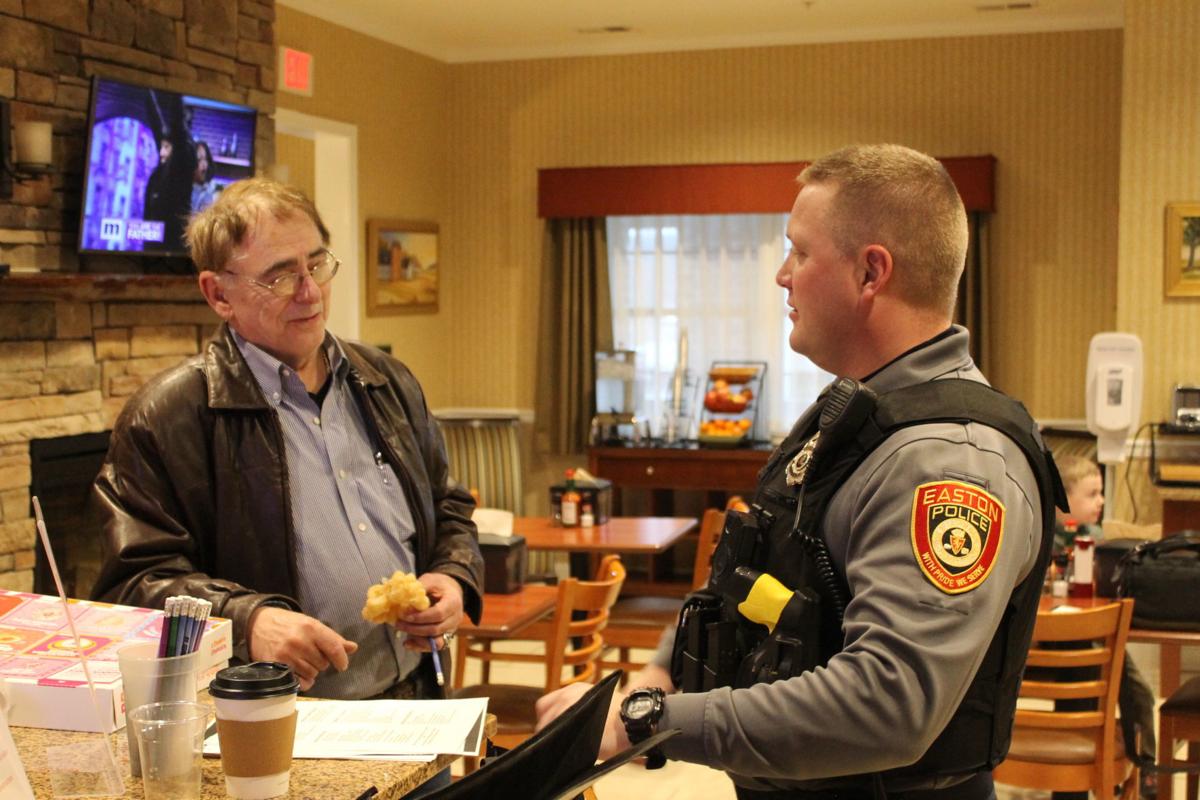 Officers from the Easton Police Department sat down with community members to discuss any questions or concerns they had on Thursday, Feb. 13, at the Best Western Plus in Easton.
Sgt. Tim Larrimore and Pfc. Kyle Willey were on hand to offer tips on how to better protect personal belongings and keep an eye out for suspicious activity.
Larrimore said unlocked doors make easy targets for would-be thieves.
"Mostly, it's on the spot," he said. "It's a crime of opportunity. If they go and pull a handle, and it opens, they'll take whatever of value is inside."
He said owners should lock their car doors and keep valuables out of sight.
"Lock your doors," Larrimore said. "The same goes for houses; keep your doors and windows locked when you are gone."
He said the community can help by being aware of their surroundings and paying attention to details.
"A lot of times, we'll get a call after a crime has taken place, but the description given about the suspect is off," he said. "If we're told the suspect was wearing a black coat, we're looking for people in black coats only to find out later it was a blue or green coat."
They also answered questions about hiring opportunities available at the police department. Willey said they're looking for candidates to fill their ranks.
"If you know of anyone who is interested in police work, tell them to come talk to me," he said.
Willey said "Coffee with a Cop" is just one of the many outreach programs the Easton Police Department does with the community. It also offers training programs, like Civilian Response to Active Shooter Events training. Willey said anyone interested in hosting one of its training programs can contact the police department.
To find out when and where the next "Coffee with a Cop" will take place, visit the Easton Police Department Facebook page.