Back to all news
SaddleBrooke Patrols Host "Coffee with a Cop"
By Jim Hagedon, Saddlebag Notes
Original article HERE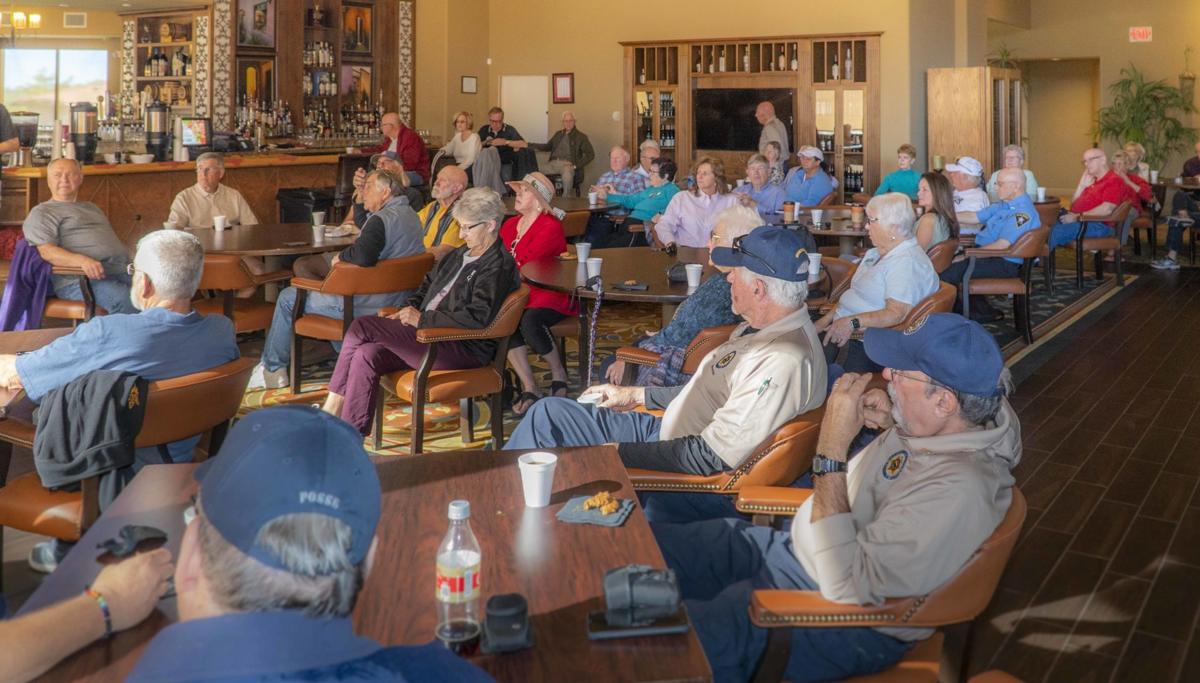 SaddleBrooke One and SaddleBrooke Two Patrols, working with the Pinal County Sheriff's Office, hosted the second "Coffee with a Cop" on Saturday, January 25th in the Agave Lounge of the SaddleBrooke One clubhouse. Lt. Eli Pile and Sgt. R. J. Harrison, as well as deputies who patrol the SaddleBrooke community, were on hand to update residents and answer questions. Additional support was provided by SaddleBrooke One's Public Affairs Commission.
This was the first of two "Coffees with a Cop" planned for 2020. These events alternate between SaddleBrooke One and Two venues with the next event tentatively planned for July.
Representatives of Pinal County's "Citizens on Patrol" (COP) volunteer program were on hand to answer questions about COP. This is one of many volunteer programs the Sheriff's Department offers. For more information on COP and other volunteer programs, please contact Sgt. Harrison at roderick.harrison@pinalcountyaz.gov.