Back to all news
Long Hill police brew community connections through 'Coffee with a Cop'
By Claudia Ceva, Echoes Sentinel
Original article HERE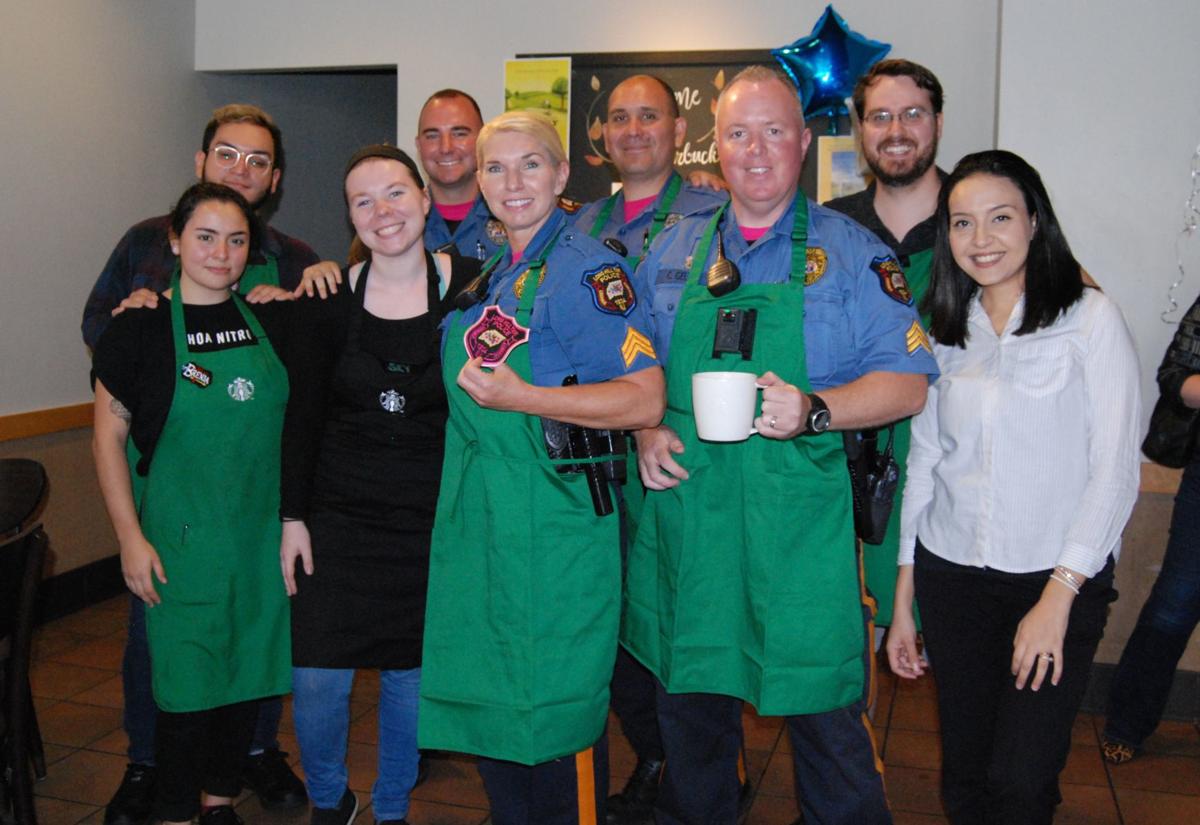 Residents had a chance to chat with members of the police department Friday morning, Oct. 4, at the Gillette Starbucks.
The occasion was a "Coffee with a Cop" community policing event, in which a few officers even learned how to whip up lattes, iced teas, Frappuccinos and more.
Residents were able to ask questions and discuss any concerns they had in a casual setting with police. Free coffee was offered, as well as Halloween-themed cookies and blueberry muffins for patrons to enjoy.
At its peak, there were about 10 to 15 residents engaging with the four members of the police department who took part, including Sgt. Dolores Langenbach, who helped organize the event, Sgt. Chris Gelino, Officer Brian McGuire and Officer Jeff Scala.
Engaging Residents
Millington resident Julia Giria said it was nice to be able to speak with representatives of local law enforcement.
"They're very nice people," she said.
"It makes me feel safe and secure, and just to meet them, see how hardworking and professional they are, gives me more of a sense of security," she said. "Not that I didn't know it was a safe area, but they're great. So it's a good thing to get the reassurance."
McGuire said the officers enjoyed the event as much as the residents.