Back to all news
Heroes meet with heroes
By Karen Kistler, Mooresville Tribune
Original article HERE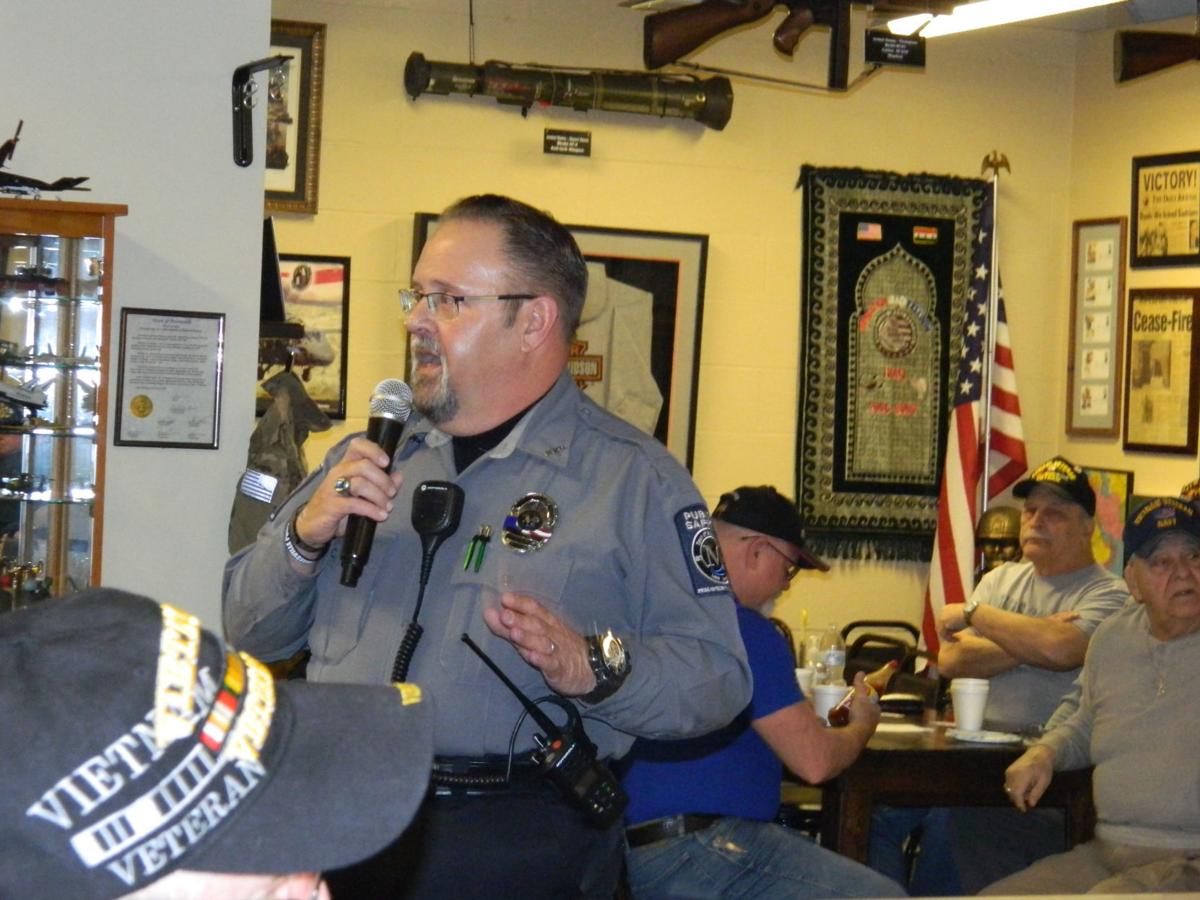 Coffee and conversation flowed Feb. 20 as Richard's Coffee Shop was filled with not just the usual veterans that gather there each week, but on this day, Mooresville police officers as well for their Coffee with a Cop community outreach.
Dave Harding, crime prevention and community outreach officer with the Mooresville Police Department, organizes the Coffee with a Cop and said that the police officers meet regularly and have the event at local businesses, including McDonald's, Urban Grind and AmoCafe.
But, Harding shared, "I have been wanting to do one here to honor our heroes. It's important to come here and interact with our heroes. This is special because all these men and women here are heroes. That word has been cheapened, but these are our real heroes."
Multiple police officers were on hand at the downtown shop, using this opportunity to visit with the veterans. Among those was Russ Crimi, who said he is there every day, but "Thursday and Saturday are very special days when veterans come from all over the planet."
Every Thursday, veterans get together at Richard's Coffee Shop for free coffee and a chance to visit with one another, and on Saturdays a music jam is held at local business.
"These guys are the best. They (the veterans) keep us going," Crimi shared.