Back to all news
GPD hosts Coffee with a Cop in Upper Tumon
By Nick Delgado, KUAM
Original article HERE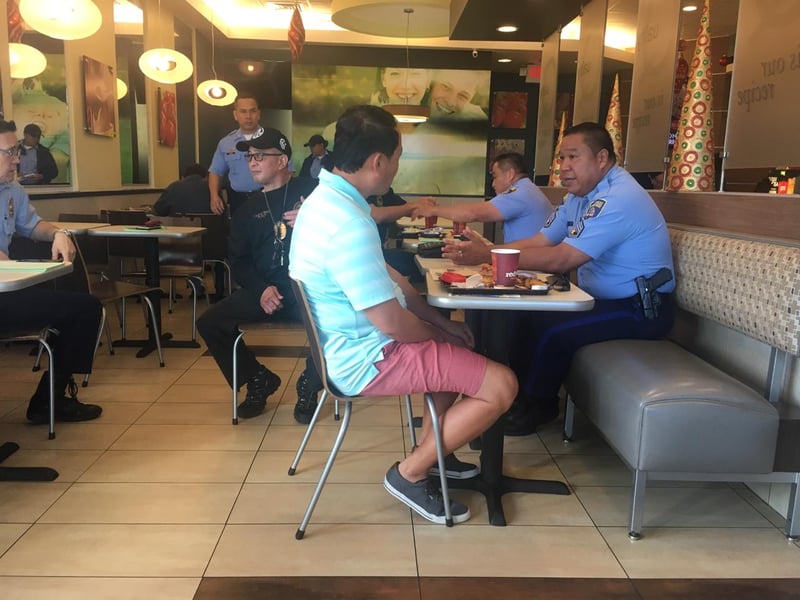 Some residents began their morning with a cup of joe and officers of the Guam police Department on Wednesday
More than a handful of GPD officers joined residents at Wendy's in Upper Tumon for the latest Coffee with a Cop program.
The community outreach event allows our local officers to interact with residents from the around the island in a rather intimate setting.
"It really helps that we are doing this because it's not a secret that we are lacking in manpower," GPD Acting Commander Major Manny Chong said, "That's basically government-wide, so we are doing the best we can by reaching out to the people getting their concerns and seeing if we can address their concerns immediately. Those that we can address immediately, we will work on it and we will get other agencies involved that can help them out. And with our neighborhood watch programs we reach out to these different sections of the community to teach them how to be less attractive of becoming victims."
The department's coffee with a cop program has been held at multiple locations this year.