Back to all news
Gaddis & Gaddis Wealth Management hosts November Coffee with a Cop event
By George Snyder, The Ada News
Original article HERE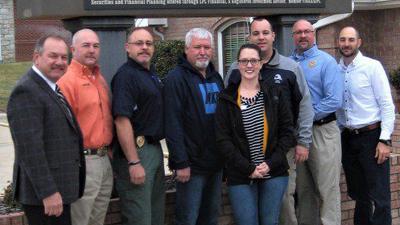 Gaddis & Gaddis Wealth Management hosted the Ada Police Department's monthly Coffee with a Cop event Nov. 13 at their Ada office, 1530 Arlington Street.
Launched in June 2017, Coffee with a Cop is a community relations program to build rapport and offer citizens an opportunity to meet and talk with Ada police officers in an informal, relaxed setting.
"We were pleased to host this event at our office and join the many other Ada companies who have recognized the value of this Ada Police Department program for our community," Roger Gaddis said.