Back to all news
Community meets officers at 'Coffee with a Cop'
By John Gutekunst, Parker Pioneer
Original article HERE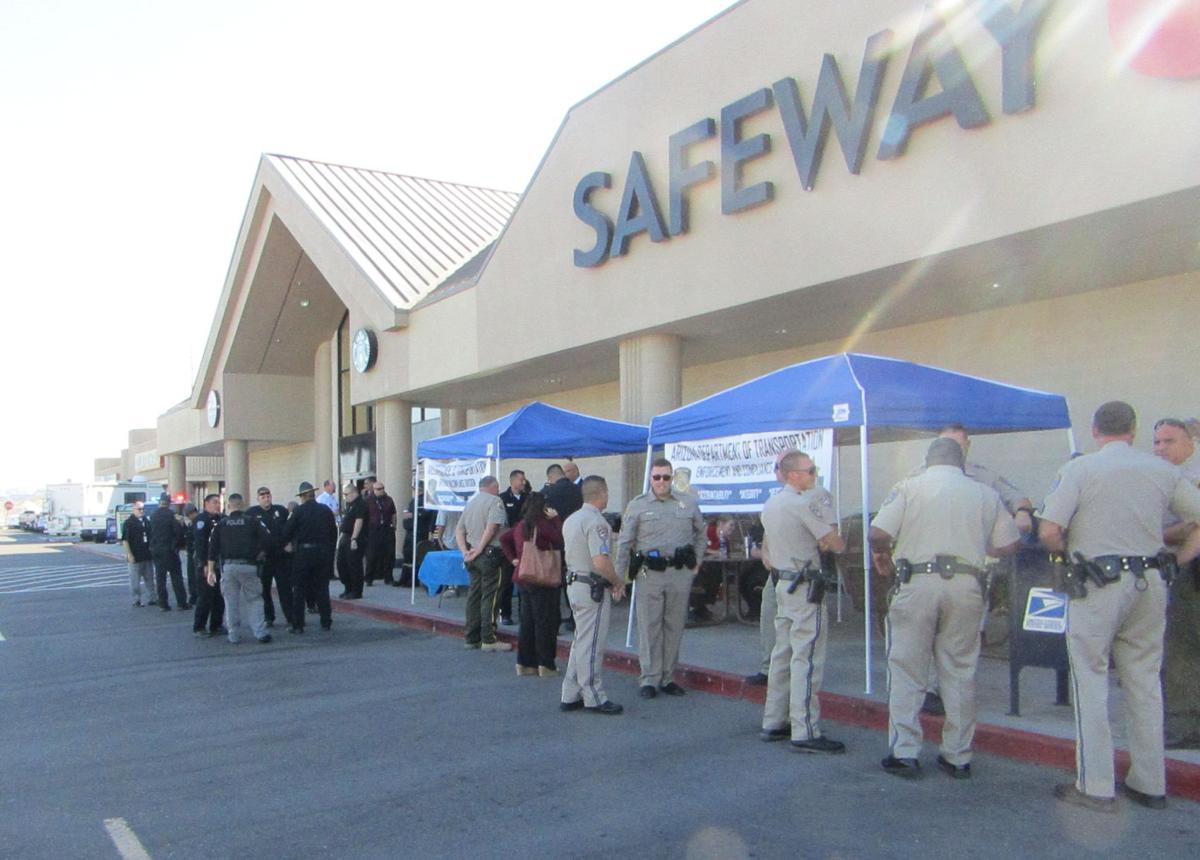 There were a lot of police officers from several different agencies outside the Parker Safeway store in Moovalya Plaza the morning of Oct. 25, but there was nothing bad happening. They were there because they wanted to meet with the residents of the community and each other. The event was called "Coffee with a Cop," and it was organized by the Enforcement Division of the Arizona Department of Transportation.
Dan Lazenby, an ADOT Inspector at the Ehrenberg Port of Entry, originated the idea of having this event in Parker. He said the idea of Coffee with a Cop began in Hawthorne, Calif., in 2011. The police there were looking for a more effective way of community policing, and they came up with the idea of having local residents meet with officers in an informal setting as a way of getting to know each other.
ADOT Officer Lt. Andrew Orozco said this was the first event of this sort in Parker, and they hoped to have events like this all over the state.
In addition to ADOT, other agencies who had representatives included the Parker, Quartzsite and Colorado River Indian Tribes' Police Departments, the Arizona Department of Public Safety, the La Paz County and San Bernardino County Sheriff's Offices, and the California Highway Patrol.
Along with meeting residents of the community, the event allowed officers from different departments to network with each other.
"It's nice to see everyone here together," Parker Police Chief Clay Romo said. "It's not often we get all these agencies together."
Lazenby and Orozsco thanked Safeway for allowing the event to be held at their store. Lazenby said Safeway has done this sort of thing in other locations.
"They've been generous and very hospitable," he said.
Safeway Manager Matt Clarke said his store hosted the event because they want to encourage people in the community to interact with each other.
Lazenby said he hopes to make this an annual event in Parker.
Orozco said he hoped more people will come out for the next Coffee with a Cop event.
"It's a great time for the community to see our faces," he said. "We're human beings, too."