Back to all news
'Coffee with a Cop' event facilitates community-police interaction
By Josh Shannon, Newark Post
Original article HERE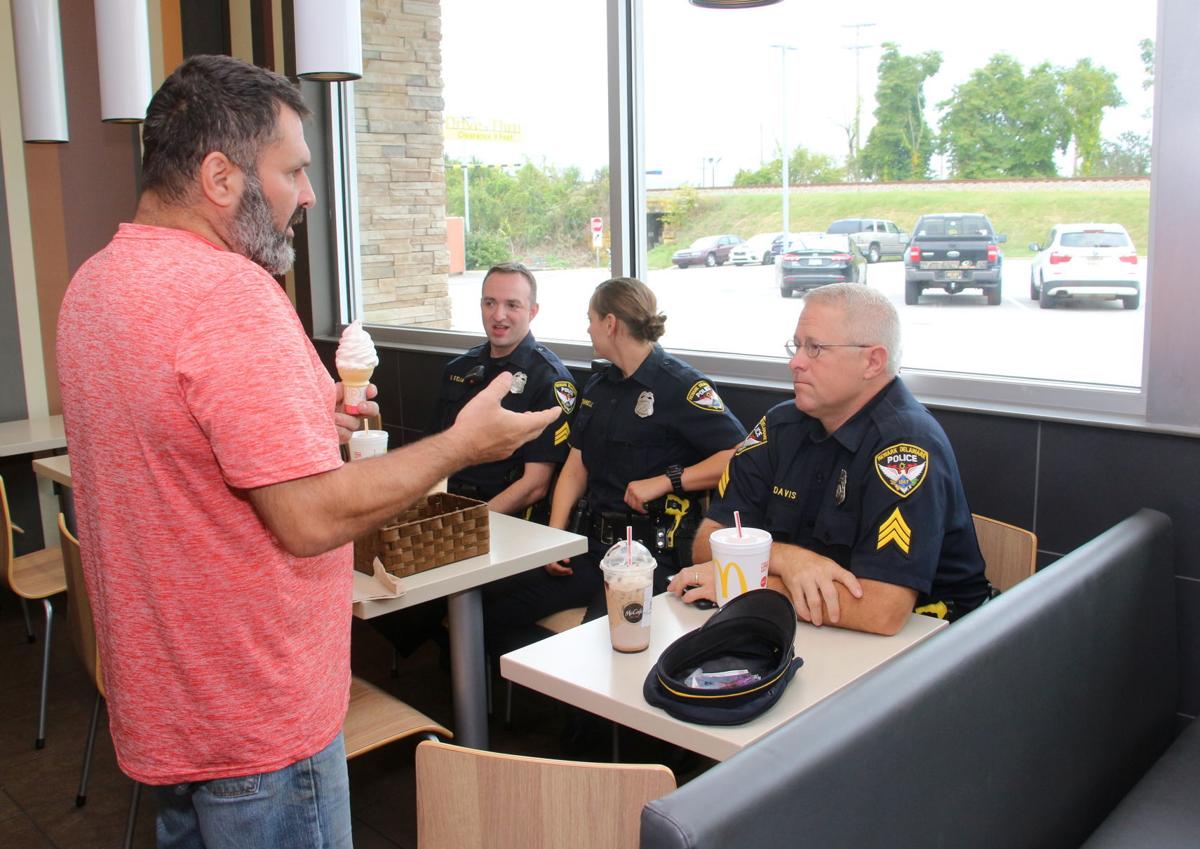 A number of people stopped by the Main Street McDonald's on Wednesday morning to chat with Newark Police officers over a cup of coffee.
The two-hour "Coffee with a Cop" event was intended to give residents an informal way to engage with police officers. Cpl. Brandon Walker, NPD's crime prevention officer, said many people asked questions or brought up various crime concerns in their neighborhood.
"We had lots of parking and traffic issues, and some people came up talking about parties and disorderly kids," Walker said. "Other people just wanted to give us praise or thank us for what we do."
Representatives of NPD's traffic, patrol, special operations, criminal investigation and administration units were on hand for the event.
"It's one-stop shopping," remarked Sgt. Curt Davis, who leads the traffic unit.
Davis noted several attendees suggested traffic issues for his unit to address. He and the other traffic officers often do targeted enforcement initiatives based on resident complaints, such as a neighborhood road where lots of drivers are speeding.
"It was an opportunity to develop new leads and new things to do that will impact the community and that they actually want to see impacted," he said.
McDonald's initiated the event and provided free coffee for attendees.
"It's important for us to be in the community we operate in," owner Michael Dukart said.