Back to all news
'Coffee with a Cop' allows officers, community members to mingle at Decatur Family YMCA
By Claire Hettinger, Herald & Review
Original article HERE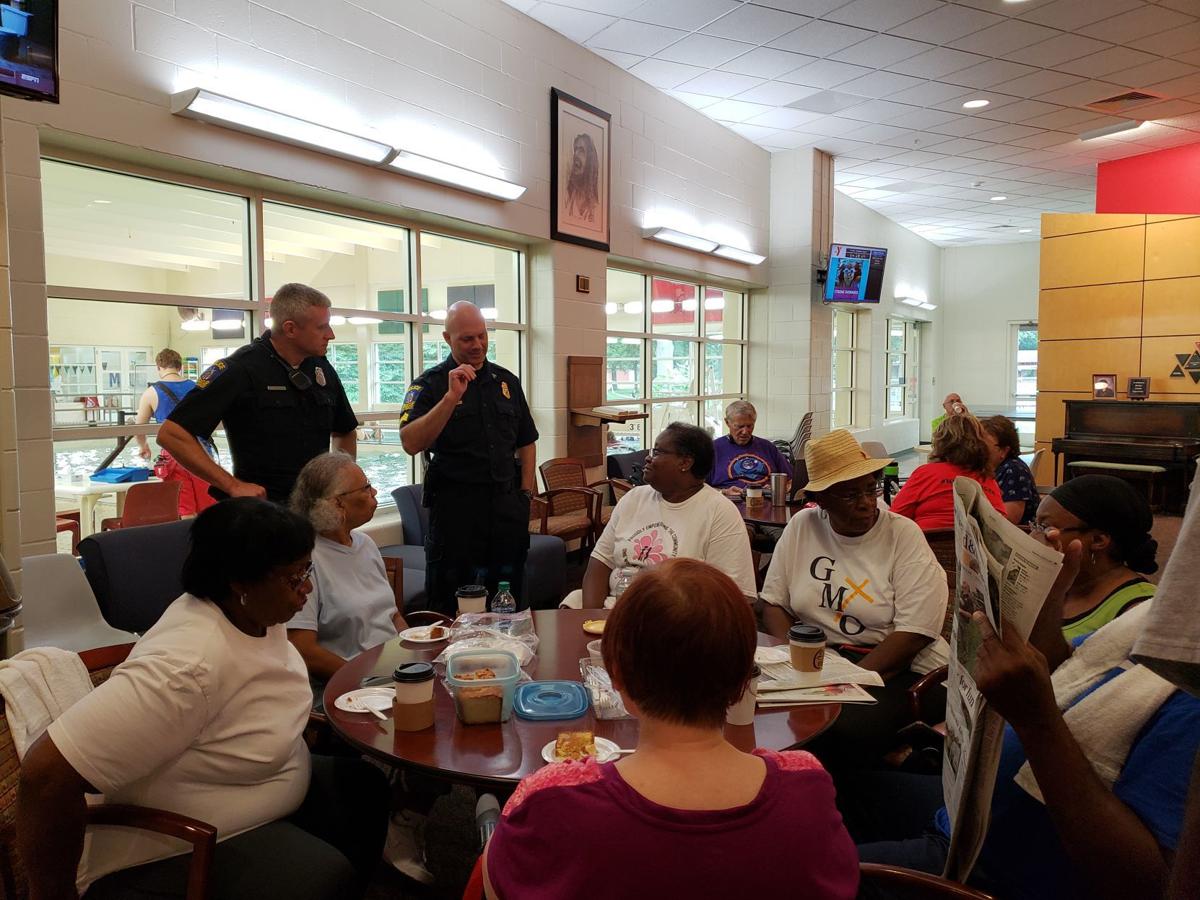 Members of the Decatur Family YMCA got a chance to meet with police Wednesday in a neutral, informal setting during the "Coffee with a Cop" event held by the Decatur Police Department.
Police Chief Jim Getz said the semi-annual coffee events are important to the department to have discussions with people outside of their normal duties.
While other events have been held at Decatur restaurants, he said the location at the Decatur Family YMCA, 220 W. McKinley Ave., allowed officers to meet with a different segment of the population.
"It is a different group than we've seen before, so it's kind of nice," Getz said. "We enjoy doing these. It gives us a chance to get out and meet the community."
The coffee was provided by the YMCA through Coffee Connection, 2505 N. Main St., which served beverages from a mobile truck parked out front of the facility. Owner Julie Stalets said the business provided the coffee to support the Y and the event.
"We thought it was a great idea," Stalets said. "We are neighbors down the street, and we are very supportive of the Y and what they do for the community."
YMCA CEO Matt Whitehead said the turnout was good for the event. He was excited the officers came to the YMCA, he said, and they hope to host another event in the future.
"One of the things that makes the Y great is we have a very diverse population," Whitehead said. "And it is great for police officers to interact with people in the community."
The children in the YMCA summer program also met with the police officers, said Natalie Beck, director of marketing. The officers gave the children stickers and other treats and answered their questions, Beck said.
"We want children to really look up to them and understand their role in the community, and for our members to have a chance to visit with them," Beck said.
Decatur police began holding the coffee events in March 2015. The meet-and-greets are held at a different location each time, so officers can get to know people in various neighborhoods.