Back to all news
Another successful Coffee With A Cop in Yakima
By Veronica Padilla, KNDO/KNDU
Original article HERE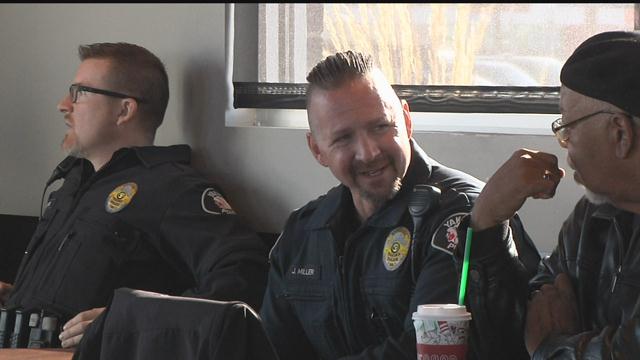 The Yakima Police officers drank coffee and ate pastries with community members this morning for their latest Coffee With A Cop event.
Management at the Starbucks on First Street and Nob Hill requested the department hold their Coffee With A Cop there this morning.
YPD says it helps people to get to know the officers that are working in their neighborhoods. It's also a way to build trust with the public and when each side works together, then they can try to solve the problems that people are facing.
"We need to be more of this," said Pastor Willie F. Pride with New Jerusalem Missionary Baptist Church. "We need to do outreach, letting one's know we're working together. We're not divided but we are together and as a community and as a valley this is what we need more of."
Coffee With A Cop is just one of the ways that Yakima PD tries to engage with the public.
Chief of Police Dominic Rizzi says the department actually has over 30 different types of community outreach. Officers try to host an event once a month and try to get as many different neighborhoods around Yakima involved as possible.