Back to all news
Coffee with a Cop sees law enforcement interact with public in a more casual way
By John Domol, Fox 54
Original article HERE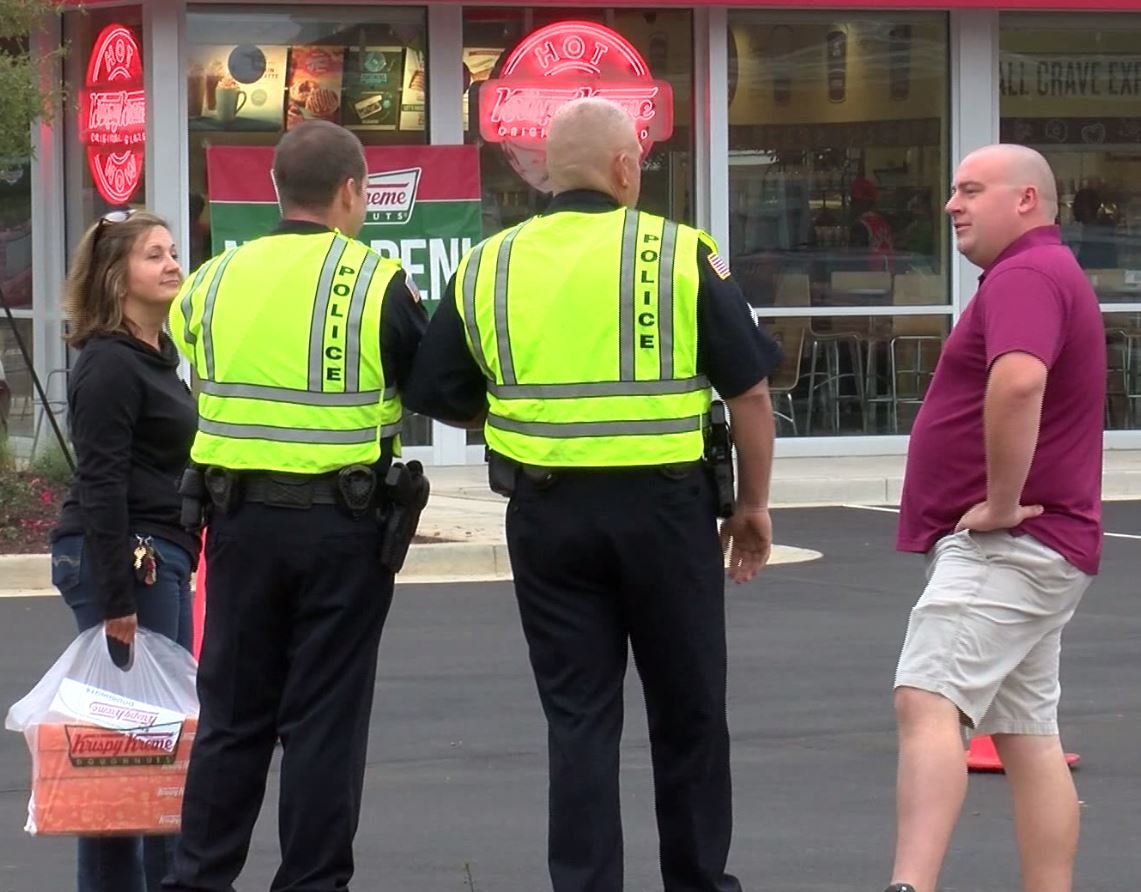 Coffee with a Cop is all about giving officers and the public a chance to chat and become more personable with each other.
Thursday's event started at 9am inside Krispy Kreme off of Whiskey Road in Aiken.
It's a national program that has made its way to all 50 states.
More than 2,000 law enforcement agencies participate.
Coffee with a Cop has even expanded beyond our country's borders–agencies in Canada, Europe, Australia, and Africa host the program.
The Aiken Department of Public Safety runs a few of these each year, hoping that people walk away with a different perception of law enforcement.
Captain David Turno of ADPS was one of the architects of bringing the program to Aiken after he read about it in a law enforcement magazine back in 2013.
The next Coffee with a Cop in Aiken will be held in July.