Back to all news
'Cocoa with a cop' events in Lynchburg let kids ask 'What's this do?'
By Rachel Mahoney, The News & Advance
Original article HERE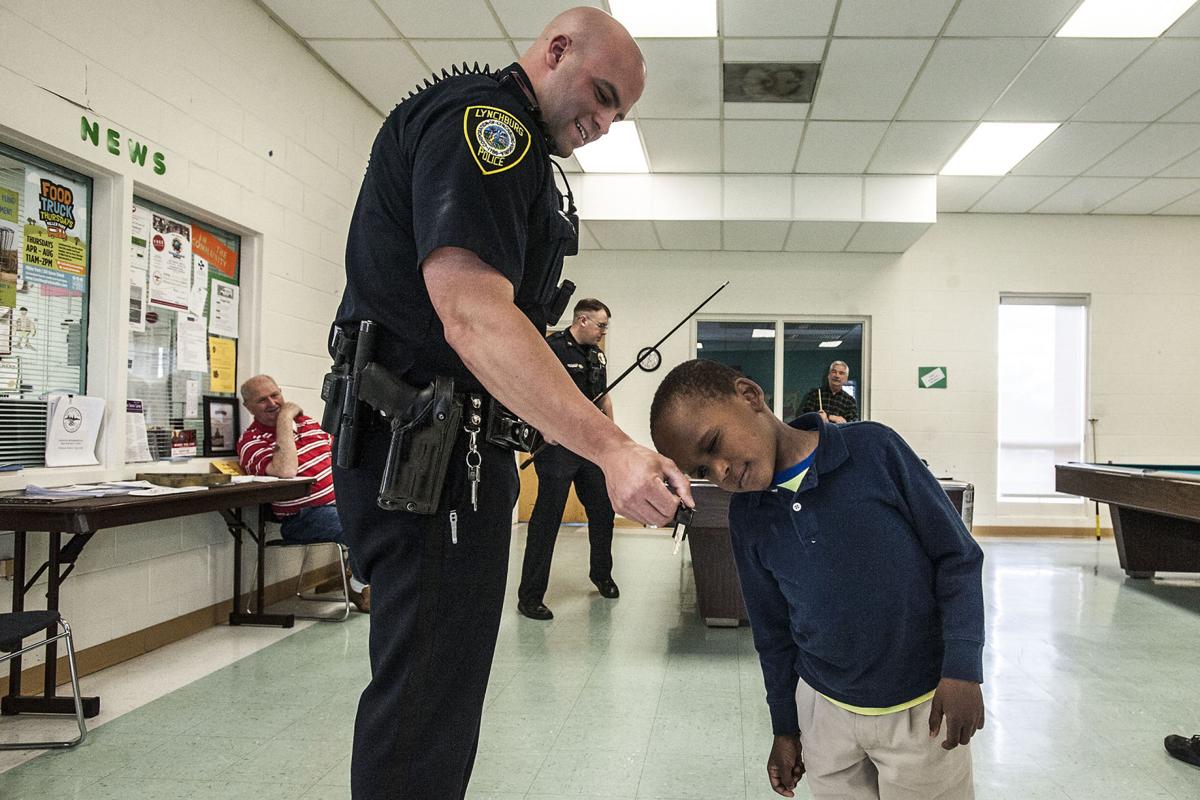 Friday afternoon is a casual affair when Lynchburg residents visit a community center to talk with police officers over a game of pool or a hot cup of cocoa.
Lynchburg Parks and Recreation has been working with the Lynchburg Police Department since autumn to hold regular "coffee with a cop" events so community members can have a casual chat with law enforcement officers. Senior Officer Luther Rose, who is part of the LPD's Community Action Team, said any officer who has some time to spare can drop in to say "Hi."
"It's good … for any of the officers because they get to stop by, and even if it's nothing but playing a game of pool for two minutes, it's still building a relationship — whether you're learning a name or face you didn't know before," he said.
Most of the community centers across Lynchburg have hosted at least one of the monthly events so far. Fairview Center saw a few young students come in for cocoa for the first event there Friday because W. M. Bass Elementary School had an early dismissal day. Kids got snacks, played games and heard a bit of serenading by Steven Wood, LPD's community service coordinator, on the piano.
Adam Johnson, school resource officer at P. L. Dunbar Middle School for Innovation, found himself peppered with questions about the gadgets on his belt by 6-year-old Leon Woodson, a kindergartener at W.M. Bass.
"You know what I use that for?" he asked Leon about his baton. "Knocking on doors, most of the time. … And I fought a raccoon with it once."
Jen'niah Payne, 7, was ready with her own questions, but said she knew police would be equipped with cameras and guns.
"I learned that on one of the officer's belt, he had a key to unlock the handcuffs," she said.
Leon said he was a little surprised when Johnson extended his baton, but he had a good idea of what a police officer carried around.
"I found out they had a lot of stuff," he said. "… Some of it was cool — the walkie talkie that comes to the phone and how fast a bullet travels."
Rose said the sessions usually are attended by adults in the community. Sometimes, they'll alert officers to issues in their neighborhoods like parking or malfunctioning lights, but he said those who come usually just want to talk.
"Every now and again, someone talks to us about problems we can work on," he said. "… For the most part, they just want to ask us questions."
Cindy Kozerow, a crime prevention specialist with the LPD who's part of the team, said she tries to make it to the events whenever she can as a civilian employee.
"If nothing else good [comes] from this, you get a couple of kids to interact with the police officers and see they're just people," she said. "I want to see these kids understand police officers really are there to help them."